Christmas and New Year is over (can we stop saying Happy New Year now?!) and the first official working week of 2019 is over.
Just before Christmas, I was sent a hamper from Jet2 filled to the brim of goodies that you'd find at Christmas markets throughout their European destinations. From mulled wine to gingerbread, a yule log kit and nutcrackers, I got it all. It was the perfect treat to get me into the Christmas mood.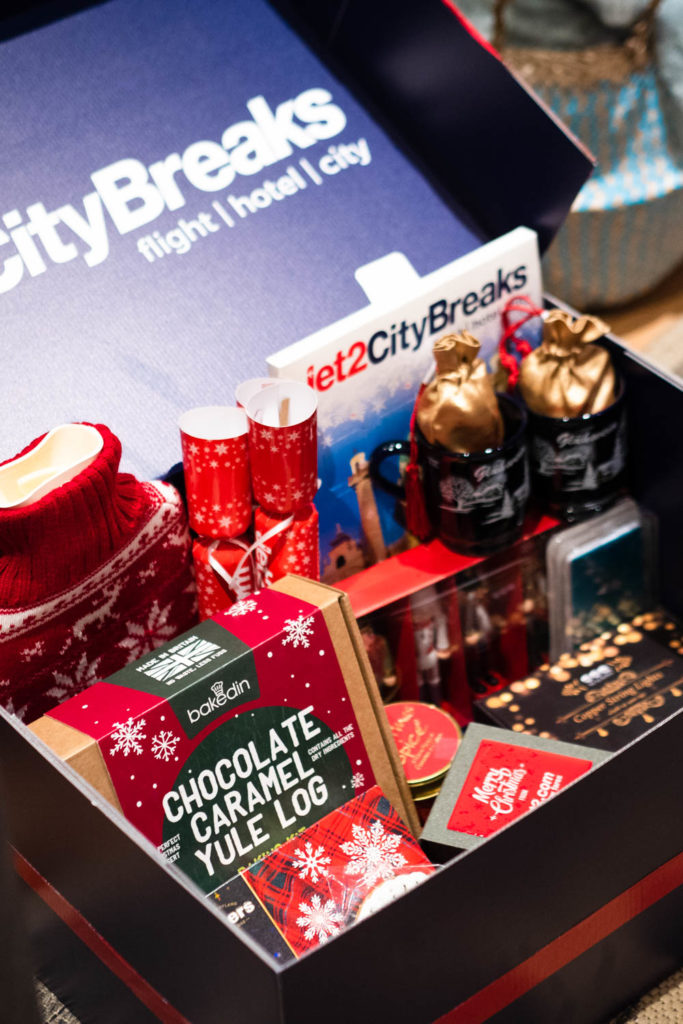 I hung new decorations on the tree, devoured the chocolates and had one too many hot chocolates. Ross & I forgot to buy Advent Calenders for ourselves so Jet2 rescued Christmas with gifting us one. Naturally, we then started fighting over who opened what door to eat the chocolate. Adults, eh?!
I don't know about you but I think I still left my motivation back in 2018. I've been swamped at work since returning on the 3rd, yet can't seem to make a start on anything I have to do. Let's hope it suddenly kicks in soon, although, I'm not ready to say goodbye to duvet days and Netflix Christmas Movies quite just yet. Luckily, I still have a giant tub of Hot Chocolate leftover that I'm not planning on giving up anytime soon.
January is the time of year I get wanderlust and can't seem to tear myself away from trying to find a flight somewhere sunny. Trouble is, there are so many destinations I want to visit but my bank balance isn't cooperating. That's where low cost airlines such as Jet2 help save the day.
I recently flew with Jet2 for the first time to Barcelona and was instantly impressed by their customer service and the amount of space on the plane. Even though our flights were completely full, I didn't feel squashed at all and we had lots of leg room at the back of the plane which is standard. A huge plus from me.
So if you're like me and wish you could transport yourself someone sunny, why not take advantage of all your new annual leave and check out Jet2 City Break offers. With flights from £25, it's hard to say no. You can also save up to £100 per person on flights to Spain and Portugal until Wednesday.
Now the all important question…. where to next?