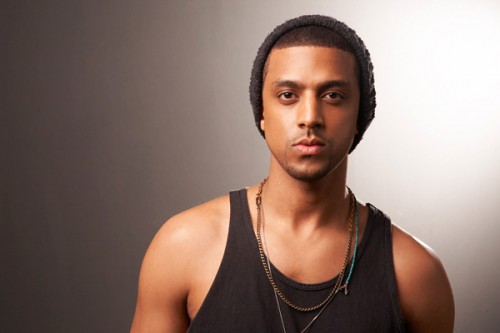 "Love & Stadiums" is a collaborative effort from the creative minds of Mateo and Grammy Award-winning producer Kerry "Krucial" Brothers. The mixtape is comprised of newly recorded original tracks along with unique interpretations of songs from today's hottest artists including Nicki Minaj (Right Thru Me), Kanye West (Power, Runaway), Lil' Wayne (Don't Shoot Me Down) and Snow Patrol (Chasing Cars). "Love & Stadiums" also boasts collaborations with some industry favorites.
Multi-platinum producer Kerry "Krucial" Brothers signed Mateo to his Krucial Noise label following the singer's departure from MySpace Records. "Love & Stadiums" marks the beginning of their incredible musical union as the two are currently crafting Mateo's forthcoming debut album.
Mateo is an Ohio native and alum of the prestigious Morehouse College. The rising talent has already shared the stage with artists such as J. Holiday, Day26, Mario, and Erykah Badu. Kerry "Krucial" Brothers is an award winning producer and songwriter who has worked with some of R&B and Hip Hop's elite including Alicia Keys, Brandy, Keyshia Cole, Rakim, Anthony Hamilton and more.
"Love & Stadiums" is available for free download on Mateo's official site or by clicking HERE
My favourite song? DOUBT which you can listen to below…. love love love <3 [audio=http://www.ananyah.com/audio/Mateo-Doubt.mp3,,null]